---
Build Your Dream
---
Build Your Dream
Ideas, they come and go. But dreams, they stick with you until you do something about it. Maybe your dream is to promote the book you've written and turn it into a best seller, or maybe it's to sell that product you've invested your valuable time and hard earned money in, or possibly you want to build your own online business empire and retire from that 9 to 5 you've grown so tired of.
These days, no matter what your dream might be, the only way to successfully turn it into reality is to market it on your own website or blog.
Now before you dismiss the thought of doing something like that as "beyond your capabilities" let me just say this...It's not. You can do it and It's much easier than you think.
---
Specialized coding skills are no longer needed to build a website
---
 It used to be if you didn't have the necessary coding skill to build a website, you paid someone to build it for you. Then you spent months learning how to run it, or you paid out a monthly fee to have someone to run it for you. For the average person it was expensive, difficult, time consuming and frustrating at best. 

This is no longer the case.
---
The technology has changed
---
These days even the most novice computer operator can build and run a website or blog. 
The Rope and Wire website was my dream. Ten years ago I paid someone to build it for me. In 2015 the platform it was built on became obsolete and I needed to have it rebuilt on another. I paid someone a bunch of money to have this done only to realize that the new site was sophisticated and operating it was beyond my limited ability. I was frustrated and ready to throw in the towel. It seemed as if my dream was about to come to an end. But being the stubborn person that I am, I dug in and began to research my options. I'm not very computer savvy and I tend to need a lot of hand holding when it comes to learning new things on this machine, so I needed to come up with an easy way to get my website up and running with a technology I could handle.
What I discovered was that there were several companies out there making promises that quite frankly sounded too good to be true. They used terms like "Easy Six Figure Income", "Make money while you sleep", "My ten year old can do this" and a host of others.
As I was wading through all the hype, a small glimmer of hope caught my eye. It was a company called SBI. I had never heard of them, but what they were offering was not hyperbole. It was a simple, down to earth, step by step plan that included using cutting edge technology for building and running a successful website (or blog).
As I dug a little deeper, I learned the core of this new technology is called drag and drop. This in itself wasn't much different than several other companies I had seen, but here's the reason why this company stuck out. SBI was offering much more than just this core product. SBI was willing to put at my disposal a plan, but not just any plan. This plan included A complete system of comprehensive tools along with massive amounts of step by step, hand holding guidance and all the one on one support I would ever need to turn my website or blog into a successful online business.
---
SBI explains 

how

 to build a website or blog

 using
very simple and understandable terminology 

---
But here's what separates this company from the others. They actually care. They want you to succeed. They are willing to put in the time and effort to guide you every step of the way as you go through the process of building your site. They walk you through nine comprehensive steps from optimizing your site for search engines to attracting readers and earning money from it. Yes, building your site is an important first step, but there's so much more to building a successful online business than just creating the initial website or blog. SBI guides you (with text and multiple video's) all the way through the process.
You may not realize it, but marketing your book, product or blog is a business, and to succeed, you need to treat it like one.
SBI's system is a full ten step process. They guide you (with text,video and real people) every step of the way. Once you have your site up and running, they teach you how to draw traffic to it and show you how to earn an income from it. They stick with you all the way through the business building process and continue to offer their assistance for as long as you need it. 
---
The learning curve has almost disappeared
---
The Solo Build It system makes it extremely easy to build and maintain an online business.
In fact I built this very website myself. It's built with and uses the Solo Build It system I'm telling you about. For the past year they have been walking me through the process, and the good thing is, their help will never end. They have more than lived up to what they promised. Their hand holding and guidance has been nothing less than amazing.
Do you want to successfully market your books, your product or your blog to the world? Then you owe it to yourself to take a closer look at Solo Build It. I'm sure it will work as well for you as it has for me.
Bottom line...you've put out the effort to write and have your book published, or you've put the time and effort into building an awesome product. The work isn't over. Now you need to market it. A website or blog is your first step. 
For me, I needed all the help I could get and Solo Build It delivered.
When I needed to rebuild my site, I did my research and I thankfully found Solo Build It. There was no hyperbole and no empty promises. There was a lot to learn, but its been fun and Solo Build It made it easier than I could have ever imagined. Solo Build It has offered plenty of help along the way, and they'll continue to offer it as long as I need it. Solo Build It was the right decision for me. It will be for you too.
Just click on the image to learn more.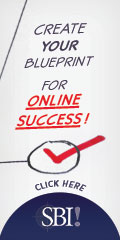 ---